Book Review: Conscious Uncoupling
5 Steps to Living Happily Even After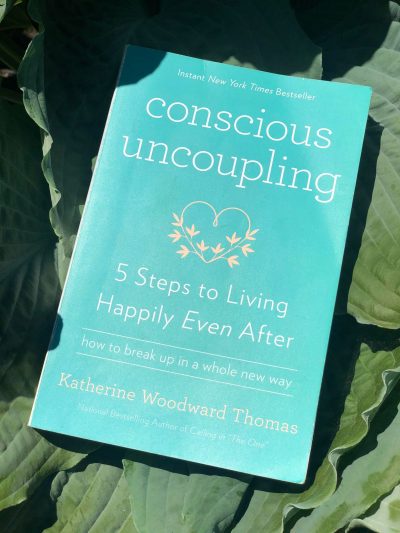 Larissa Brown, M.S., is an international relationship coach and founder of EmpowerME: Coaching & Workshops.
Conscious Uncoupling was written by Katherine Woodward Thomas, MA, MFT, and is a compilation of her personal story and her experience as a licensed marriage and family therapist. In the introduction she explains that she "was a product of a nasty and terribly unconscious uncoupling as a young girl" and was determined not to allow the same thing to happen to her own daughter when her own marriage unraveled.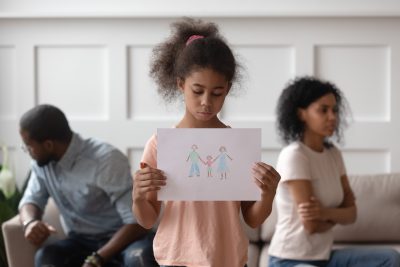 Katherine was fortunate that she and her former husband, Mark, were both dedicated to minimizing the damage done to one another and to their young daughter. Their uncoupling was not only very civil, "it was also deeply kind, respectful, humane, and characterized by an unexpected spirit of generosity and goodwill, with gestures of friendship and mutual support woven throughout."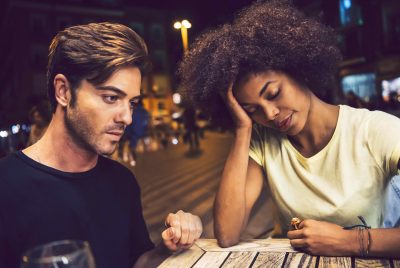 When she reflected on the process of their separation and what made it so unique, she came up with these five steps:
Find Emotional Freedom – Learning how to harness the energies and the dark and difficult emotions that so many experience after a separation, such as rage, hatred, fear, and despair, and transform them from destructive impulses to hurt yourself or others into constructive drivers of positive change.
Reclaim Your Power and Your Life – Letting go of being a "wounded victim of love" and shift your perspective to begin taking personal responsibility for your part in what happened, liberating yourself from repeating these patterns in the future.
Break the Pattern, Heal Your Heart – Identify the core beliefs that have been sabotaging your love life and realize the power you hold to create a new narrative of happy, healthy love as you move forward.
Become a Love Alchemist – Honor the love that you once shared with your former partner by making choices and taking actions that move you away from the painful patterns of your past and allow the emergence of the healthy new form the relationship has the potential to take.
Create Your Happily-Even-After Live – In the final step you will be supported to make wise, healthy, and life-affirming decisions as you take on the essential tasks of reinventing your life and setting up vital new structures that will allow you and all involved to thrive after this transition.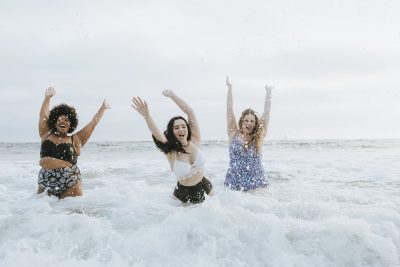 My Opinion
I really enjoyed this book and thought that the author did an excellent job addressing many of the challenges involved in a separation, especially those that involve children. She skillfully walked the fine line between advocating for the reparations of a relationship when possible but also recognizing and honoring that not all relationships can or should be repaired.
My favorite type of "self-help" book is one that not only gives actionable steps on how to continue my own growth, but also explains the science in an interesting and consumable way. Conscious Uncoupling does a great job of this. Katherine has a masterful way of explaining what happens in our brains and our bodies that is easy to understand and interesting to read. I also appreciated that she didn't just jump into actionable steps that made it sound like an easy process, she acknowledges how hard it is and normalized the wide range of emotions that come up.
This book is solution focused and strength-based, which I absolutely love and am particularly partial to as it is the primary approach that I use in my work. And as someone who walks with clients through the trenches of shame and self-blame daily, I loved that she included an entire chapter dedicated to the perceived shortcomings of a "failed" relationship. Debunking the common myth that real love lasts and "if it doesn't, then it wasn't."
A detail I really loved were the short (but very relevant) quotes that were sprinkled throughout the book. It is a minor detail that wouldn't have been missed had they not been there, but they do add some extra context to the book that I really enjoyed. You can tell that there was a great deal of care taken to choose the most fitting quotes and to put them into the most appropriate places.
Share This Story, Choose Your Platform!
You might also be interested in….
Larissa Brown
New mask mandates went into effect this week - what you need to know Maine had some of the biggest changes to our pandemic mandates happen this week. Read on to find out [...]
Prefer to connect by email?
[contact-form-7 id="226″ title="Request Consultation"]
EmpowerME values your privacy and will never share your personal information.