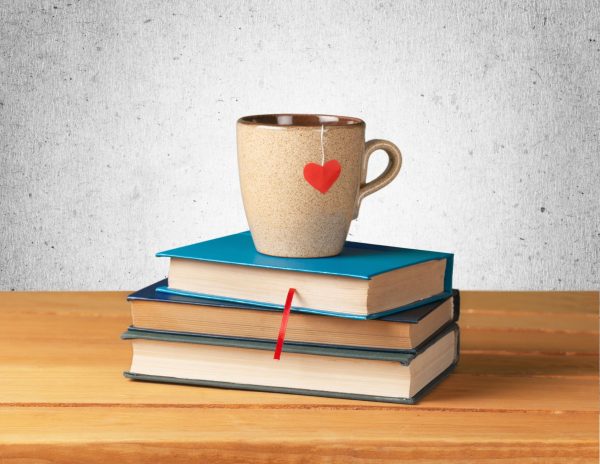 6 Books for a Fuller Life
I wouldn't go so far as to say that a book could completely replace the benefits of working with a life coach, but there are a few reasons why it might be worth considering.
For example, if you're just starting to contemplate making a change but you aren't quite sure if you're ready, a good motivational or inspirational book might be just what you need to find some… well… motivation. Turning to a book might also be a good idea if you're wanting to get a jump on the work you're hoping to do with a coach but just don't have the time or the money at the present moment.
As a coach, part of the ethics that guides my practice is the importance of continuing my education. I do this in a variety of ways, but one of my favorite ways to stay current and to expand my way of thinking is through reading the works of other coaches, therapists, and mental health researchers.
Here's a list of some of my favorites for you to check out.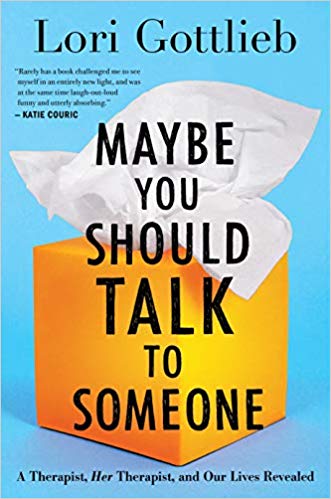 Maybe You Should Talk to Someone: A Therapist, HER Therapist, and Our Lives Revealed
"Maybe You Should Talk to Someone" is a memoir written by a Los Angeles psychotherapist about life, death, love, and loss. When Lori Gottlieb finds herself blindsided by the man she thought she'd spend the rest of her life with, she decides that she should go to therapy for a short while to sort things out. You might expect that a book about a therapist going to therapy would be tediously dull, but Lori is a wonderful storyteller who beautifully weaves together stories of her therapy clients with her own introspective journey she undertakes with her therapist, Wendall.
Lori opens a window into her experience of simultaneously being a clinician and a client, something rarely discussed by professionals who make grand attempts to keep their personal lives private. I include this book on the list because, in addition to being an engaging story that will have you laughing at times and in tears at others, Lori does a great job of explaining the heart of the work that is done in both therapy and coaching. It's a great place to start for anyone who might just be starting to considering making a change in their lives and reminds us that sometimes things are more than they originally seem.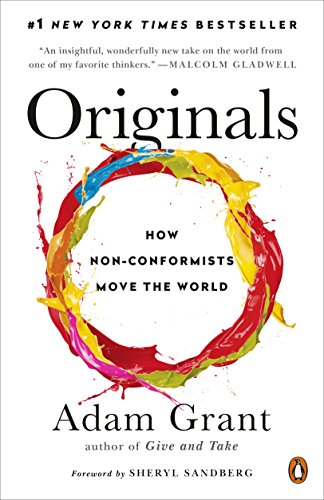 Originals: How Non-Conformists Move the World
In "Originals," Adam Grant explores what it takes to a revolutionary thought leader in a society that values the status quo. Adam delved into this exploration after declining an opportunity to invest in Warby Parker, a startup that quickly became a huge success that revolutionized the way the world buys prescription glasses. He weaves together stories of men and women who have changed the world by championing novel ideas and values that go against the grain, battle conformity, and buck outdated traditions. Continuously wondering, "how can we originate new ideas, policies, and practices, without risking it all?"
This is a great book for anyone who has big ideas and bigger dreams but finds themselves riddled with anxiety that keeps them stuck and prevents them from taking the risk. Find inspiration in these stories that span business, politics, sports, and entertainment. Learn to identify "good ideas, speak up without getting silenced, build a coalition of allies, choose the right time to act, and manage fear and doubt; how parents and teachers can nurture originality in children, and how leaders can build cultures that welcome dissent."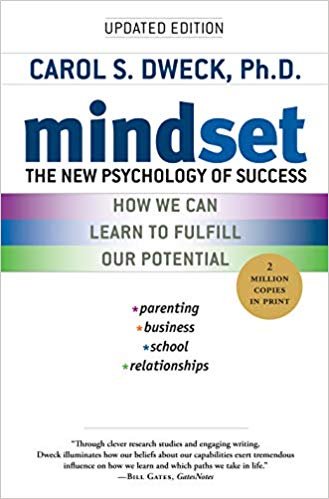 Mindset: The New Psychology of Success
Our thoughts are so powerful, which means that the most straightforward way to bring about change is to work on changing our mindset. After decades of research, Stanford University Psychologist Carol S. Dweck, Ph. D. has been able to show just that. Carol shows how "success in school, work, sports, the arts, and almost every other human endeavor can be dramatically influenced by how we think about our talents and our abilities."
Carol explains that people with a fixed mindset (those who believe that abilities are fixed, and do not change with practice and perseverance) often find their lives limited, unlike those with a growth mindset (those who believe that abilities can be developed). She shares strategies to help us move from a fixed to a growth mindset and "reveals how great parents, teachers, managers, and athletes can put these ideas to use to foster outstanding achievement."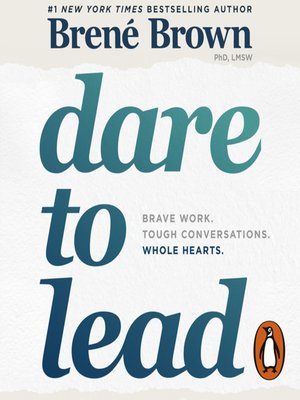 Dare to Lead: Brave Work. Tough Conversations. Whole Hearts.
I could have easily included any one of Brené Brown's books on this list because they're all wonderful, but I opted for her most recent, "Dare to Lead." Brené has been researching shame, resiliency, and the experiences that give our lives meaning for two decades. Most recently, she's been working with transformative leaders all over the world.
This isn't your dad's business book about how to be a more efficient manager, in this book Brené explores how leading is not about titles, status, or wielding power; and how anyone who takes responsibility for recognizing the potential in people and ideas can be a leader. "When we dare to lead, we don't pretend to have the right answers; we stay curious and ask the right questions. We don't see power as finite and hoard it; we know that power becomes infinite when we share it with others. We don't avoid difficult conversations and situations; we lean into vulnerability when it's necessary to do good work."
This is a great book for anyone who wants to be a leader, whether that might mean in their career, home, or community. Brené uses research, stories, and examples and lays it all out in her typical straight forward style that her readers know and love.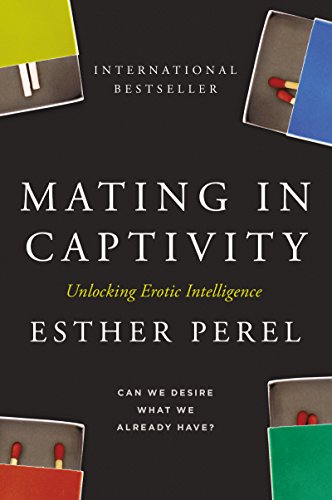 Mating in Captivity: Unlocking Erotic Intelligence
Esther Perel offers an interesting perspective on relationships, intimacy, and desire. Esther is a Belgian psychotherapist who has spent a great deal of time exploring the tension that often exists between the need for security (love, belonging, and closeness) and the need for freedom (erotic desire, adventure, and distance) in human relationships. One of the things that I think makes her work especially unique is that she speaks nine different languages and has interviewed people all over the world so she is able to speak about the similarities and differences between cultures worldwide.
In "Mating in Captivity," she examines the complexities of sustaining desire in long-term relationships. Tackling questions such as "Does good intimacy always lead to good sex? Why is it that the transition to parenthood so often spells erotic disaster? Why is the forbidden so erotic? and, Is it possible to want what we already have?" This is a good read for anyone who finds desire or intimacy in their relationship waning or anyone looking for suggestions on how to nurture a bit of mystery with their partner(s).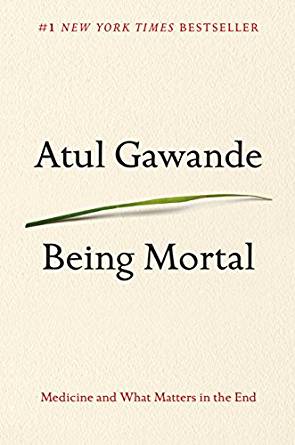 Being Mortal: Medicine and What Matters in the End
Atul Gawande, a practicing surgeon, writes books about the struggles and limitations of his profession. In "Being Mortal" he examines how when it comes to the inescapable realities of aging and death, the medical world can sometimes run counter to what it should. He shares eye-opening research and the stories of his own patients and family to illustrate the suffering that happens when we make the ultimate goal of life longevity and not fulfillment. "Nursing homes, devoted above all to safety, battle with residents over the food they are allowed to eat and the choices they are allowed to make. Doctors, uncomfortable discussing patients' anxieties about death, fall back on false hopes and treatments that are actually shortening lives instead of improving them."
This is a powerful book for anyone facing the end-of-life care of a loved one or anyone who is ready to consider their own mortality. When we make our end-of-life wishes known to those closest to us, we do a kindness for our loved ones. This book pushes us outside of what is comfortable but into what is necessary.